ABOUT BOOK REVIEWS - Thầy Lưu Như Hải
Góc Nhỏ Sân Trường vừa nhận được bài viết của Thầy Lưu Như Hải, xin trân trọng giới thiệu đến diễn đàn.
BCH GNST

LOU HIGH


This is a summary of various opinions about writing a book review illustrated by a sample from the Internet. This is not a guide for book reviewing. So, first of all, what is a book review? It is a report in a newspaper or magazine, or on the Internet, television or radio, in which somebody gives their opinion of a book. (Oxford Advanced Learner's Dictionary of Curre

...

nt English, 7th edition), or a critical evaluation of a book. (Merriam-Webster Collegiate Dictionary, 11th Edition). The problem with a book review ─ which is characterized by personal thoughts and feelings ─ is that an opinion is not a fact. Therefore, to a limited extent, how a reviewer comments on a book is like how a judge remarks on a beauty contestant. In other words, there is not a yardstick to "measure" a book value or a lady's beauty. The consequence is that the beauty queen in a beauty contest is not necessarily the most beautiful and intellectual lady, and that a prize winning book does not automatically guarantee it is the best one.

Common sense dictates that the prerequisite for a conscientious book reviewer is objectivity, hence impartiality. In reality, a considerable number of reviewers are subjective and/or biased because the appreciation of a literary/artistic work is naturally and innately subjective in much the same way as "Beauty is in the eye of the beholder". For example, some people like free verse but others do not. Or, some think Monalisa's smile is beautiful whereas others do not think so.

Objectivity or impartiality is highly desirable to ensure fairness and maintain a level playing field for all authors regardless of their backgrounds. If not, several factors like family kinship, social relationship, political power, overblown advertizement by publishers, not to mention bribery disguised as royalties... may affect the content of a book report. Indeed, if the author of the book I review is a close friend/a sibling of mine, I would be more generous in my literary evaluation. Similarly, a teacher who is not impartial would give a higher score to her favorite student's paper.

A few other factors are also worth considering. Some people with rich imagination venture so far as to say what an author does not mean. Others act like those in the fable of The Blind Men and the Elephant by presenting a misleading, incomplete picture of a whole story. As you know, each of the men with vision deficiency gives a different description of the elephant depending on what body part of the animal the man feels or touches. And still others tail the current vogue with a comment "à la mode", similar to the action of Les Moutons de Panurge [The Sheep of Panurge] by François Rabelais (1494 – 1553).

From all of the aforesaid pieces of information, one can say that a book review is relatively reliable no matter how knowledgeable the literary critic might be. Below is a sample from the Internet. You be the judge!


Lou High, A Wartime Love Story
PublishAmerica, Maryland, USA. August 2011.
ISBN: 1462639364
Reviewed by Willem Meiners
August 9, 2012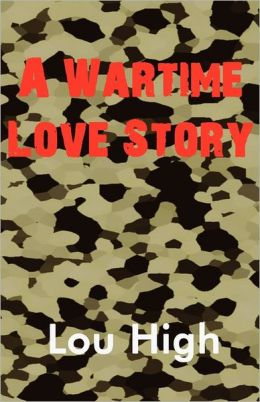 A classic tale of love and making choices opens when Orpheus, Aphrodite, and Diana are caught in a love triangle. After making his choice between the two women, Orpheus is sent off to war. Author Lou High describes genocide, a Dreamland that is in shambles, atrocities that are being committed everywhere, and the love story that will find its closure at the end, coming full circle.

Lou takes periods from our own world history and presents the conflicts in a fictitious but representative manner. Readers will recognize the parallels between Dreamland and the countries that were at war during 1945-1975. But rather than expound on the specific wars of our time, the author creates a whole other world for his characters that mirrors the events of our history, satisfying the need for originality without straying too far into the fantastical.
phoenixbaicalolung
qndn1953@aol.com
back to top